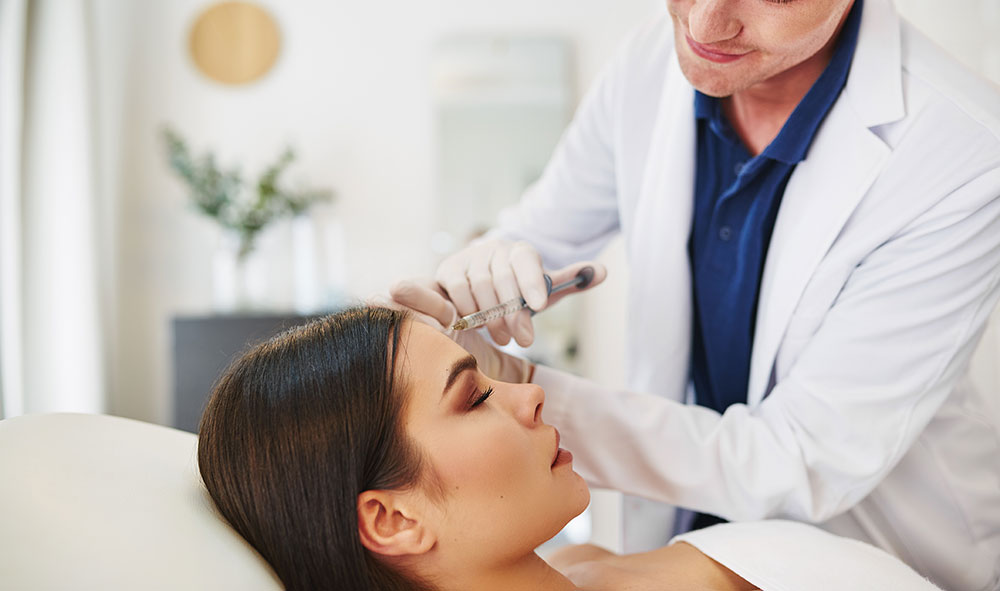 Botox, Juvederm, Voluma, and Kybella – Injectables
Botox
Botox injections are FDA-approved for the temporary treatment of fine lines and deep wrinkles.
Juvederm
Instantly smooth those "parentheses lines" on the side of your face and mouth with Juvederm. Juvederm is the only hyaluronic acid (HA) filler, FDA approved. Lasts up to one year.
Kybella
KYBELLA® is a prescription medicine used in adults to improve the appearance and profile of moderate to severe fat below the chin (submental fat), also called "double chin."
Voluma
As you age, it's not just about lines and wrinkles. Your cheeks can lose volume and skin may begin to sag. JUVÉDERM VOLUMA® XC is the first FDA-approved injectable gel to instantly add volume to your cheek area to correct age-related volume loss in adults over the age of 21. It can provide you with contour and a subtle lift for up to two years with optimal treatment.