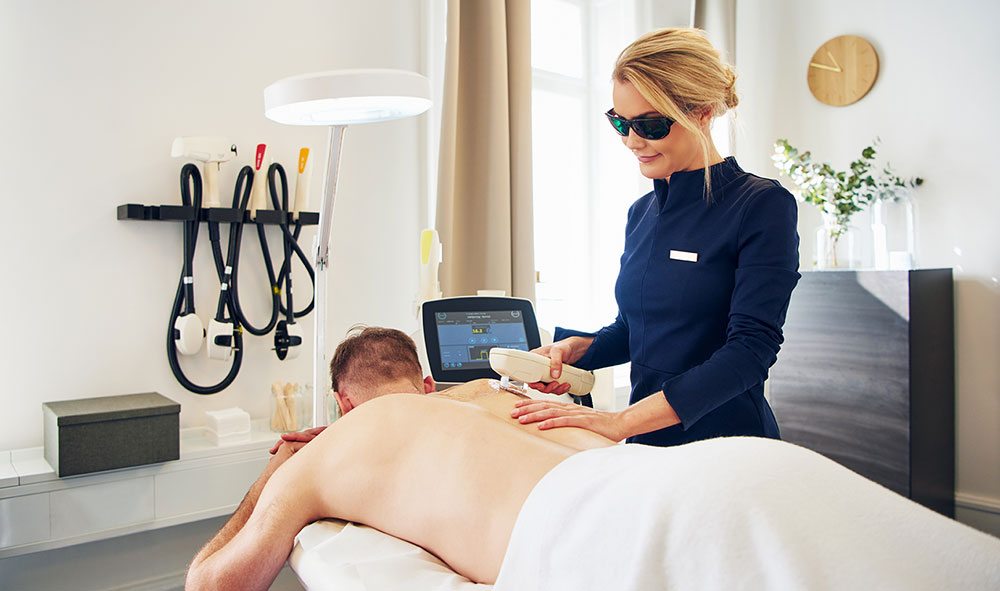 Permanent Hair Reduction with Palomar IPL
Commonly referred to as "laser hair removal" we use Intense Pulsed Light to treat unwanted face and body hair by permanently reducing the hair in a series of about 3-6 sessions.
While shaving, tweezing and waxing only remove the hair temporarily, IPL (Intense Pulsed Light) treatments target the hair follicle causing hair to become finer and fewer until it is eventually gone altogether.
Advanced Skin Care Center of North Conway uses the Palomar IPL (Intense Pulsed Light) system which treats hair with minimal discomfort with its patented cooling system which keeps the skin cooled to 4 degrees Celsius before, during and after the IPL (Intense Pulsed Light) pulse. Treatments are spaced out 6 weeks apart to follow with the hair's growth cycle.
Pricing will be determined at the time of consultation.
20% discount for prepayment of 3 treatments,
50% off for any treatments after the first three treatments.